FreshCo Canada Coupons
FIND COUPON BY STORE/BRAND
← View other FreshCo Canada Coupons
Freshco Ontario: Get Cheerios for $1 February 13th – 19th *No Coupon Needed*
February 11th 2020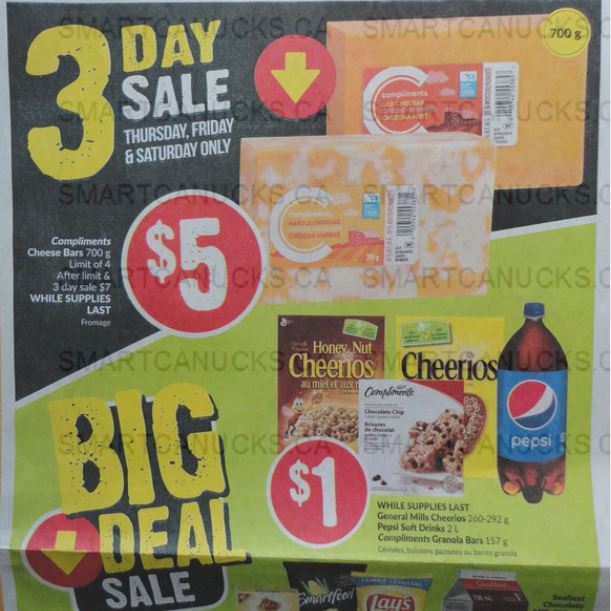 Freshco Ontario has a fantastic week long deal on Cheerios starting tomorrow, until the 19th of February. All week, the 260-292g boxes of Cheerios are on sale for just $1! With no coupon required for this deal this would be a great time to stock up on cereal. While there is no limit stated in the flyer, each store may use it's own discretion so you may have to go through the cash a few times or make more than one trip to the store.
Compliments granola bars and 2 litre Pepsi soft drinks are also $1 each all week, which is definitely a stock up price for both of these items as well.
There is also a three day sale on Compliments 700g cheese bars. Thursday, Friday, and Saturday these are on for just $5. The price per 100g is about 71 cents, which is just slightly more than if you were to purchase two 450g  bars of Armstrong cheese at $3 each after 2x 75 cent coupons. The Armstrong would be about 66 cents per 100g. If you have no cheese coupons then this Compliments sale is a great deal.
Click here to view these offers in the Freshco Ontario flyer. 
This FreshCo Coupon was used 47 times.
← View other FreshCo Canada Coupons
← View other FreshCo Canada Coupons