IOGO Canada Coupons: Save $1 on the Purchase of Creamy Duo 16x100g
September 11th 2023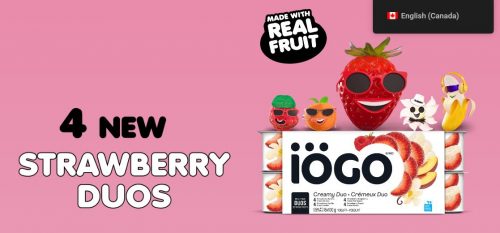 IOGO Canada has four new Strawberry Duos available in a 16 pack of creamy yogurt, and there is a new coupon that you can get that will save you $1 off the purchase of this multipack. Click the link below for the coupon.
This is a mail to home coupon so you will need to complete the form with your address. IOGO typically mails out coupons quickly, so you should be receiving the coupon in about a week's time. IOGO yogurt is a common PC Optimum personal offer, so if you purchase the product and use the coupon at a Loblaws banner you may also be able to earn 200 points per $1 spent on the yogurt.
Click here to request your mail to home coupon for $1 off the purchase of IOGO Creamy Duo 16x100g. 
This Coupon was used 6 times.