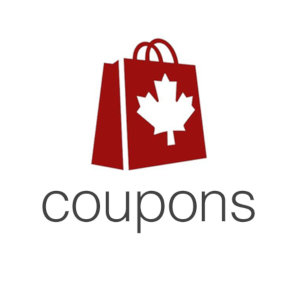 Canada Coupons
FIND COUPON BY STORE/BRAND
KFC Canada New Coupons: 2 Can Dine with any two Box Meals for $15.00 + Big Crunch or Zinger Combo for $6.69 + More Coupons
May 18th 2020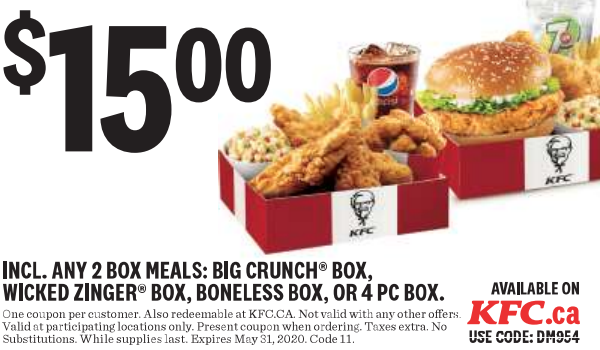 KFC Canada has released a new set of coupons. These coupons are valid until May 31, 2020. You have to select your province and download the coupons.
The coupons will vary by the province, for Ontario:
12-piece Variety Bucket with six pieces of chicken, six tenders, a medium side, medium fries and medium gravy for $19.99
18 pieces of chicken with extra-large fries for $29.99
5 for $5, 2 pieces of Chicken, Popcorn, Fries, and Cookie for $5.00
Big Crunch or Zinger Combo for $6.69
4 pieces Box Meal for $8.69
2 Can Dine Double Tender Sandwich Combo for $10.69
2 Can Dine with two Big Crunch or Zinger combos for $13.69
2 Can Dine with any two Box Meals for $15.00
8 pieces of chicken with medium fries for $14.99
12 pieces of chicken with medium fries and gravy for $21.99
Family Special with 14 pieces of chicken, large fries and two medium sides for $26.99
and more
Limit one coupon per customer, per visit.
Click here to find KFC near you.
This Coupon was used 0 times.