Loblaws Canada Coupons
FIND COUPON BY STORE/BRAND
← View other Loblaws Canada Coupons
Loblaws Ontario: Free Dove Products After Coupon December 5th – 11th
December 5th 2019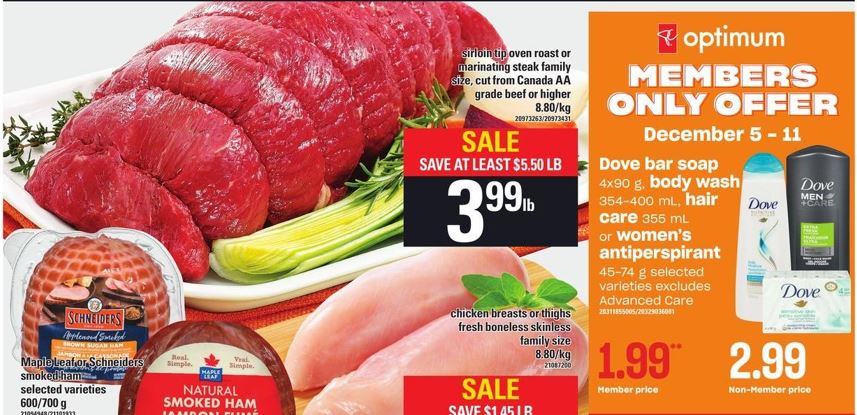 Loblaws Ontario has a members only PC Optimum offer for Dove products this week, so if you have a PC Optimum card, you will pay just $1.99 for Dove bar soap, body wash, hair care, or women's antiperspirant.
If you happen to have the recent tear pad coupon for $2 off the purchase of Dove body wash, you can get these products for free this week. There is also another coupon out there for $2 off select Dove hair care products, so you can get those for free as well.
Of course this depends whether or not your store has any left in stock. Since this is a very hot deal they may run out quickly, and you can't match the members only price elsewhere. You might also want to check your PC Optimum offers for a Dove offer. If you are able to purchase these products with the coupons and you also have a PC Optimum offer, you will make money on these items.
Click here to view this offer in the Loblaws Ontario flyer. 
This Loblaws Coupon was used 68 times.
← View other Loblaws Canada Coupons
← View other Loblaws Canada Coupons