← View other Metro Canada Coupons
Metro Ontario: Select Kellogg's Cereal 99 Cents After Printable Coupons This Week
September 18th 2023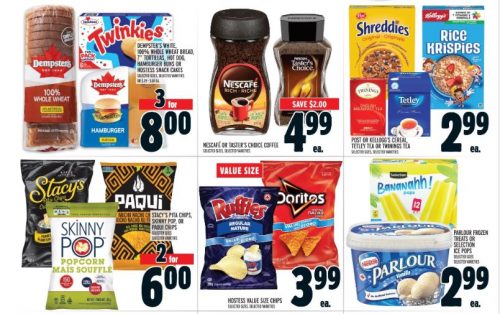 This week Metro Ontario has select Kellogg's cereal advertised for $2.99, and using printable coupons that are still available, there are a couple of types that you can get for 99 cents. Visit the Kellogg's Shop & Save coupon portal and you will find coupons for $2 off the purchase of Froot Loops, and $2 off the purchase of Frosted Flakes. Use these coupons and pay just 99 cents.
There's a good chance that Metro will not take the printables, but if you have ordered these coupons by mail then you can use those. You can also price match elsewhere and use the printables without issue. If you are shopping at Metro here are some of the other deals this week:
Bonesless Skinless Chicken Breast $4.44/lb
Pork Tenderloin $2.99/lb
Nestle Parlour Frozen Treats $2.99
Scotties, Cashmere, or Sponge Towels $5.99
Blackberries, or Driscoll's Organic Strawberries $1.88
3pk Romaine Hearts $2.99
Tomatoes on the Vine $1.49/lb
Selection Cheese Bars or Shredded $3.99
Click here to view these offers in the Metro Ontario flyer.
Click here to get Kellogg's cereal coupons from the Shop & Save portal. 
This Metro Coupon was used 104 times.
← View other Metro Canada Coupons
← View other Metro Canada Coupons