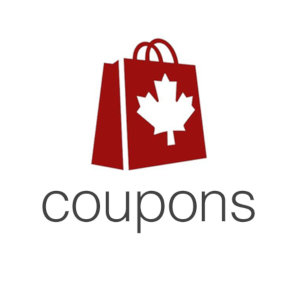 Canada Coupons
FIND COUPON BY STORE/BRAND
New High Value Carnation Hot Chocolate Coupon Available
June 18th 2022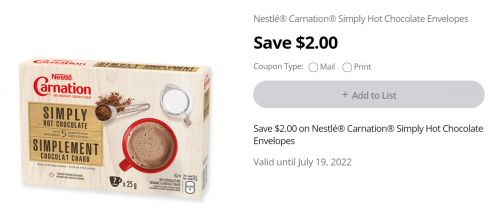 A new high value coupon is available for Carnation Hot Chocolate! Save $2 on the purchase of Nestle's Carnation Simply Hot Chocolate Envelopes with the coupon found through the link below.
You can print the coupon, or you can have it mailed to you instead. If you choose to have it mailed it will arrive within 1-2 weeks time. The coupon does not have a very long expiry though, and it good for the next month. It is valid until July the 19th, 2022.
This may not be the time of year where you are thinking about purchasing hot chocolate, but these type of products should have a lengthy expiry date, so you can certainly purchase ahead for the colder months using this coupon. The Nestle Carnation Simply 7x25g package is regularly priced at $4.27 at Walmart Canada which would make it just $2.27 with the coupon.
Click here to get your coupon for $2 off the purchase of Nestle Carnation Simply Hot Chocolate. 
This Coupon was used 2 times.