No Frills Canada Coupons
FIND COUPON BY STORE/BRAND
← View other No Frills Canada Coupons
No Frills Ontario: Cracker Barrel Slices $1.79 After Coupon
November 23rd 2019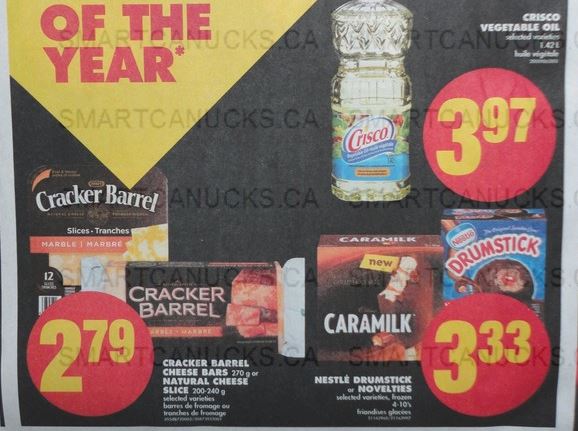 At No Frills this week, you can get the Cracker Barrel natural cheese slices 200-240g for $2.79 on sale, and if you happen to have a coupon for these, they can be yours for just $1.79 each!
There is a SmartSource tear pad that has been out for probably over month, for $1 off the purchase of select Cracker Barrel products, including these natural cheese slices. With this coupon you will pay just $1.79, which is not the cheapest price for 200-240g of cheese, but if you like these then you probably won't get them much cheaper! As well, these come in several varieties, like Swiss, and Havarti, which does make them cheaper than other brands for these type of slices.
If you don't have the coupon you could very likely still find it. When I visited No Frills the other day the pad was by the Cracker Barrel cheese and empty, however, I immediately went to Fortinos where there were plenty of coupons available.
Click here to view this offer in the No Frills Ontario flyer.
This No Frills Coupon was used 68 times.
← View other No Frills Canada Coupons
← View other No Frills Canada Coupons