No Frills Canada Coupons
FIND COUPON BY STORE/BRAND
← View other No Frills Canada Coupons
No Frills Ontario: Vlasic Pickles $1.77 After Coupon
November 17th 2019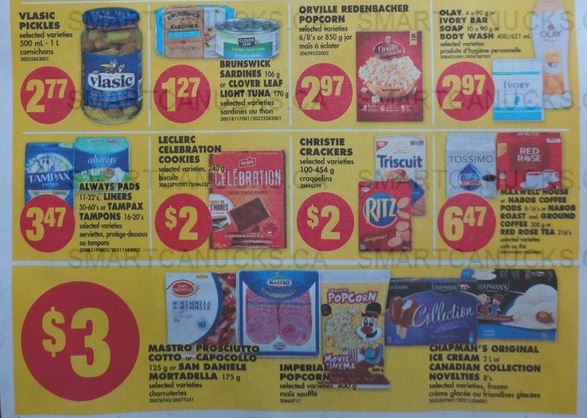 You can typically get Bick's pickles on sale for $2.99, and there are almost always hang tag coupons on them for 50 cents off, but this week you can get Vlasic pickles for much less at No Frills Ontario with a coupon that you may have.
This week, the Vlasic pickles are on sale for $2.77 at No Frills, and there is a $1 coupon out there, found in a booklet. If you have this coupon you can pay $1.77 a jar, which is cheaper than the Bick' on sale with a coupon. Even without the coupons this is cheaper than Bick's so you may be interested in picking some up. Whether or not one brand is better than the other, I find them pretty much the same.
Another good deal is the Old El Paso Dinner Kits and Salsa on sale for $2.97 + 500 PC Optimum points. The 500 points is like getting 50 cents off, and considering there are never coupons for this items that don't require that you buy several items at once, this is a good deal.
Click here to view these offers in the No Frills Ontario flyer.
This No Frills Coupon was used 86 times.
← View other No Frills Canada Coupons
← View other No Frills Canada Coupons