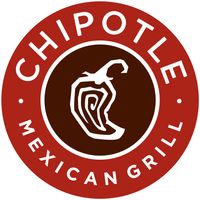 Chipotle Canada Canada Coupons
FIND COUPON BY STORE/BRAND
← View other Chipotle Canada Canada Coupons
PLANT-BASED POWER UP! at Chipotle
June 30th 2020
PLANT-BASED POWER UP
Go plant-based for a day, week, month, or a lifetime with Vegan and Vegetarian Lifestyle Bowls. Get a delicious, nutrient-rich punch with the NEW Supergreens salad mix with baby spinach and kale.
At participating locations offering Take-Out and Delivery!
Thanks for pre-paying and washing your payment cards, money and hands!
#spreadlove #iloveSmartCanucksapp #ilovechipotle
This Chipotle Canada Coupon was used 6 times.
← View other Chipotle Canada Canada Coupons
← View other Chipotle Canada Canada Coupons