Rexall Ontario: Dempster's Bread 29 Cents After Printable Coupon November 18th – 20th
November 17th 2022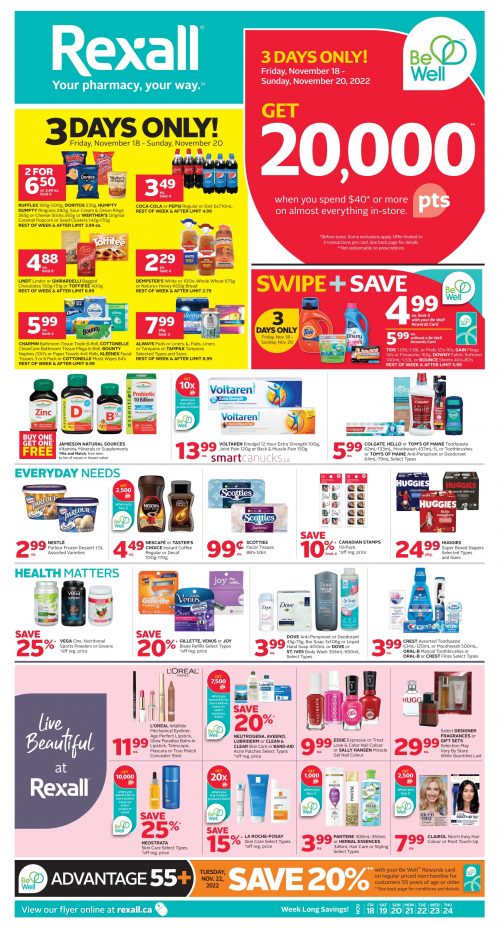 This weekend, get Dempster's bread from Rexall Ontario for just 29 cents a loaf! As part of their three-day sale from November the 18th to the 20th, Rexall has Dempster's Bread on sale for $2.29.
If you click the link below you will find a coupon for $2 off the purchase of Dempster's bread. You are able to print the coupon, or you can load it to your WebSaver account as a cash back offer. Use the coupon or upload your receipt after your purchase and pay just 29 cents for Dempster's bread. In Western Canada the sale price is $2.49, so you can get it for 49 cents.
WebSaver cash back is easy to use, and there's no minimum to cash out if you chose the Paypal option. Whatever you have earned will be paid out to you each Tuesday. If you chose the e-transfer option, you need $10 in your account to cash out.
If you purchase two loaves of bread on one receipt, you can upload it for the Minions offer, and get a free Minions digital rental or other prize.
Click here to view this offer in the Rexall Ontario flyer.
Click here to print your coupon for $2 off the purchase of Dempster's Bread.
Click here to upload your receipt for the Minions promotion. 
This Coupon was used 37 times.