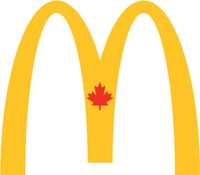 McDonald's Canada Canada Coupons
FIND COUPON BY STORE/BRAND
← View other McDonald's Canada Canada Coupons
Seniors at McDonald's Canada
September 2nd 2021
All seniors 55 and over get 20% off the purchase of any size coffee or tea every day.
Premium Roast Coffee is brewed from 100% Arabica beans, flame-roasted for a rich, full-bodied flavour – in your choice of regular or decaf.
Premium Tea options include Orange Pekoe, Earl Grey, Peppermint or Green Tea.
Valid in-restaurant at the front counter only and at the drive-through on the same visit.
At participating locations across Canada.
This McDonald's Canada Coupon was used 941 times.
← View other McDonald's Canada Canada Coupons
← View other McDonald's Canada Canada Coupons