← View other McDonald's Canada Canada Coupons
SPICY MORNING! at McDonald's Canada
July 8th 2021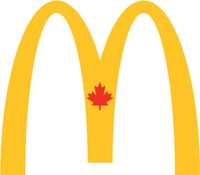 The Spicy Habanero Chicken McMuffin has a breaded seasoned chicken patty with spicy habanero sauce and processed cheddar cheese, all sandwiched between a toasted English muffin.
The Spicy Habanero Bacon 'N Egg McMuffin has a freshly cracked egg with spicy habanero sauce, crispy bacon and a slice of processed cheddar cheese on a toasted English muffin.
At participating locations for a limited time where prices and availabilty may vary.
This McDonald's Canada Coupon was used 1090 times.
← View other McDonald's Canada Canada Coupons
← View other McDonald's Canada Canada Coupons