Tim Hortons Canada Coupons
FIND COUPON BY STORE/BRAND
← View other Tim Hortons Canada Coupons
Tims Craveables! at Tim Hortons
September 22nd 2020
Tims Craveables are Here!
Roast Beef- Canadian seasoned beef that's naturally smoked, and paired with a slice of cheese and BBQ sauce on ciabatta bread.
Crispy Chicken Crispy seasoned chicken breast with creamy BBQ sauce on toasted ciabatta bread.
GET SOCIAL CANADA!
#ILOVEMYHEELOAPP #ILOVEMYTIMMIES
At participating locations for a limited time!
This Tim Hortons Coupon was used 107 times.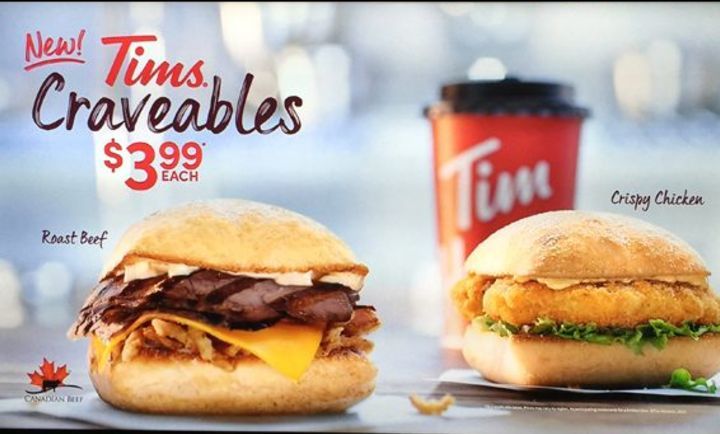 ← View other Tim Hortons Canada Coupons
← View other Tim Hortons Canada Coupons