Taco Bell Canada Canada Coupons
FIND COUPON BY STORE/BRAND
← View other Taco Bell Canada Canada Coupons
Toasted Cheesy Chalupa Pairing! at Taco Bell Canada
September 13th 2020
Toasted Cheesy Chalupa Pairing with Jalapeño Noir
Toasted Cheesy Chalupa is a six-month aged sharp cheddar cheese toasted onto a chalupa shell, filled with seasoned beef, shredded lettuce, diced tomatoes, grated cheddar cheese and reduced fat sour cream.
Jalapeño Noir- Has been aged to perfection and made by Queenston Mile Vineyard in Ontario!
Cheesy Chalupa can be ordered on its own for those who prefer it!
Order ahead and get it delivered via. Third Party Delivery Providers in Toronto, GTA, and Hamilton.
Pick Up Orders Welcomed!
At participating Ontario locations for a limited time.
This Taco Bell Canada Coupon was used 38 times.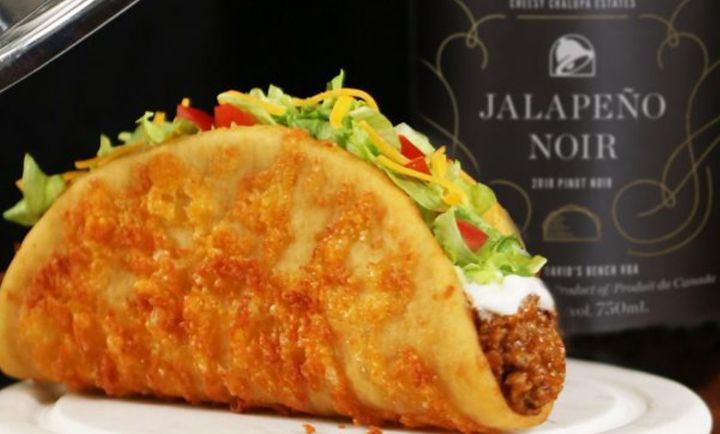 ← View other Taco Bell Canada Canada Coupons
← View other Taco Bell Canada Canada Coupons